Smart Truck Drayage Dispatching: From port-IO to driveMybox
November 4, 2022 @ 10:00 am

-

11:00 am
About this event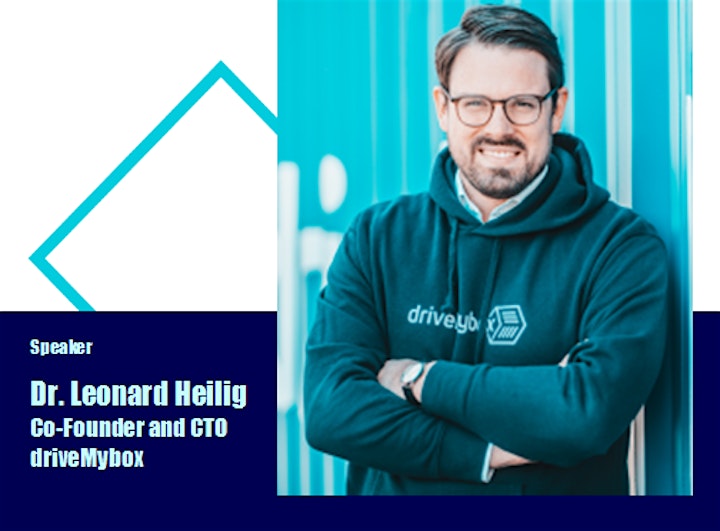 Truck drayage is essential to link locations and logistics nodes in the port and hinterland. In the Port of Hamburg, for example, about 90% of inter-terminal transports are handled by truck and severely contribute to the road traffic volumes, carbon emissions and situation at gates. An intelligent and automated optimization of truck drayage operations can be the basis for a more efficient appointment booking and facilitates an eco-efficient utilization of trucking capacities, as well as for coordinating available truckers based on real-time information and the use of mobile trucker apps. Previous research and a prototype called port-IO encouraged and impulsed the collaboration with EUROGATE Intermodal (EGIM), a leading drayage and intermodal transport provider in the Port of Hamburg (Germany), to develop an innovative decision support system for providing timely port-related truck operations. Besides developing efficient solution methods for solving rich vehicle routing problems, the dispatching system considered trailer swaps, truck appointment scheduling and multi-objective optimizations for covering emission-related objectives. The practical project paved the way for the start-up driveMybox, which was founded in mid 2019. The cloud-based digital platform fully organizes containerized truck transports by establishing fully digital processes and by using AI at its core. Since January 2020, container transports are fully managed by the platform, from the booking over the planning, optimization and execution to automated settlement. The platform is the first of its kind in the container logistics industry and transformed mainly paper-based processes into fully digital, transparent and optimized processes, where mathematical optimization, (meta-)heuristics and predictive analytics are used to further improve planing and operations. After a seven month beta phase and the final go-live in August 2020 (DVZ, 2020), the company transported thousands of containers and generated a multi-million turnover for 2021 (Hafen Hamburg, 2021). This year, new offices were opened in Milan (Italy) and Rotterdam to drive the expansion of the platform in Europe.
References
1. DVZ, 2020. driveMybox startet Plattform für Containertrucking. https://www.dvz.de/digitalisierung/startups/detail/news/drivemybox-startet-plattform-fuer-containertrucking.html
2. Hafen Hamburg, 2021. driveMybox: Digitale trucking-plattform startet Deutschlandweit durch. https://www.hafen-hamburg.de/de/presse/news/drivemybox-digitale-trucking-plattform-startet-deutschlandweit-durch–37110/

EURO Practitioners' Forum (formerly the EURO Working Group on Practice of OR), aims to help develop supportive networks, support and assist OR practitioners, and in particular people whose primary purpose is applying OR in a business/government/charity or similar environment. We believe that practitioners can benefit enormously from networking, sharing experiences, learning from each other, and potentially collaborating with each other; and that there is even more benefit to be gained from cementing links between these practitioners and EURO's academics.
EPF past and planned activities are available to the Forum members, as well as the wider public. Visit the website and register as a member for free, to get the regular updates on all activities: EPF Member registration page
Follow the Forum on Twitter and LinkedIN , and feel free to get in touch.