8th MathSport International Conference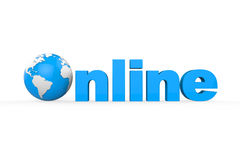 We are pleased to announce the 8th MathSport International Conference, to be held virtually given the Covid-19 Pandemic, on the 24th and 25th June 2021. The on-location meeting that was originally planned for Reading (UK) will be postponed to 2022.
The Department of Economics at the University of Reading is honoured to have been selected to host this event, which has been bringing leading experts in their fields, both in academia and industry, together since 2007, to present and discuss their work. We invite submissions from all disciplines, from Mathematics, Statistics, Operations Research, Economics, and many others.
Topics to be covered include, but are not limited to, mathematical and physical models in sport, performance measures and models, optimisation of sport performance, statistical and probability models, match and scoreline outcome models, competitive strategy, game theoretical models, optimal contest design and scheduling, decision support systems, analysis of rules and adjudication, econometrics in sport, analysis of sporting technologies, mathematics education and sport, computationally intensive methods, financial valuation in sport, e-sports (gaming), betting and sport, and quantitative sports marketing.
The conference will take place virtually on Microsoft Teams, and will take place over a day and a half. The Department of Economics at the University of Reading is very well experienced to host a conference in such a setting, having successfully organised the weekly Reading Online Sport Economics Seminars since March 2020 (see YouTube playlist for recordings of the events).
There will be no registration fee. The meeting will be free.
Important dates:
Abstract submission deadline: 24th March 2021
Notification of acceptance: 23rd April 2021
Submission of paper for proceedings: May 24th 2021.
Registration deadlines: May 24th 2021 for speakers; June 7th 2021 for others.
We will be using Easychair for abstract and paper submission, as well as registration. More information on the abstract submission process will follow soon.