ICVNS 2018, Halkidiki
October 4, 2018

-

October 7, 2018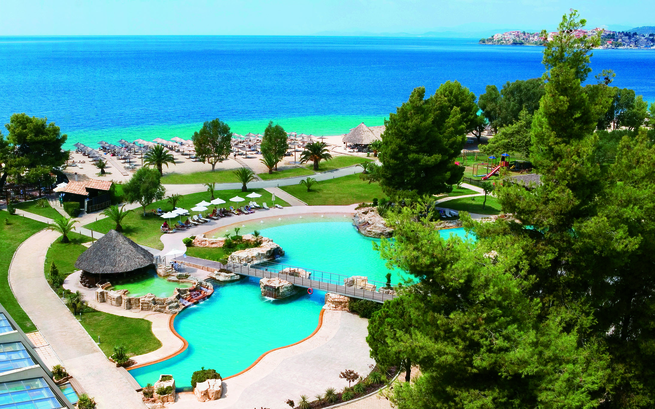 The 6th International Conference on Variable Neighborhood Search will be held in Sithonia, Halkidiki, Greece (Porto Carras Meliton Hotel) October 4-7, 2018. The ICVNS 2018 will be co-organized by the EURO Working Group on Metaheuristics (EWG EU/ME) and, the Computational Methodologies & Operations Research (CMOR Lab) and the Department of Applied Informatics, School of Information Sciences, of the University of Macedonia. VNS is a metaheuristic based on systematic changes in the neighborhood structure within a search, for solving optimization problems and related tasks. The main goal of the ICVNS 2018 is to provide a stimulating environment in which researchers coming from various scientific fields can share and discuss their knowledge, expertise and ideas related to the VNS Metaheuristic and its applications.
Conference Proceedings and Book of Abstracts:
All accepted papers will be published by Springer as a post-proceedings volume in its Lecture Notes in Computer Science series. Participants are also allowed to send just abstract of their presentation. If accepted, they will be published in the Book of abstracts. Paper submission site: https://ocs.springer.com/ocs/home/ICVNS2018
Publication in Special Issues:
Journal of Global Optimization, Springer (I.F.: 1.733, SJR: 1.48)
Optimization Letters, Springer (I.F.: 1.310, SJR: 0.92)
Yugoslav Journal of Operations Research (SJR: 0.32)
 Conference Chairs:
Pierre Hansen, GERAD and HEC Montreal, Canada (Honorary Chair of the Conference)
Nenad Mladenović, Mathematical Institute, Serbian Academy of Sciences and Arts, Serbia (General Chair)
Angelo Sifaleras, University of Macedonia, Greece (Conference Chair)
Plenary speakers:
Panos M. Pardalos, University of Florida, USA
Abraham Duarte, Universidad Rey Juan Carlos, Spain
Daniel Aloise, Polytechnique Montréal, Canada
Venue:
The conference activities will take place at Porto Carras Meliton Hotel, Sithonia, 63081, Halikidiki, Greece. Porto Carras Grand Resort is located only 120km away from the city of Thessaloniki (the second largest city in Greece) and 75 minutes drive from Thessaloniki's International Airport "Macedonia" (SKG).
Important Dates:
Submission deadline:                   May 15, 2018
Notification to authors:               July 02, 2018
Early registration deadline:         July 31, 2018
Preliminary program:                  September 04, 2018
Conference date:                        October 4-7, 2018
Camera-ready due:                     October 31, 2018
Contact: [email protected]